Are You A Ghostwriter, Developmental Editor, Or Book Coach Who Wants To
Earn More Money, Learn More Skills, Get More Referrals

And

Feel Less Lonely?
A Message From:
Dan Janal, Author of Write Your Book in a Flash

Dear Fellow WordStar,
I'd like to invite you to check out our new mastermind group for people just like you!
As an independent business professional writer or editor, you need to have a business community who understands your business, thinks like you do, knows the challenges you face, and can bring a fresh perspective to your ideas.
Having these things means you save time, make more money, and have less stress.
Our mastermind is the safe place you've been looking for.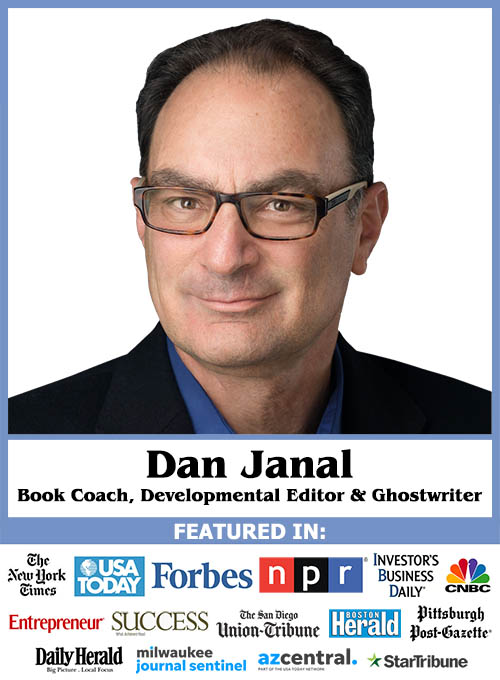 Who Is The WordStars Mastermind For?
This Mastermind is for ghostwriters, developmental editors, and book coaches who want:
More great prospect referrals

More networking with people who understand what you do
More professional development

More solutions to overcome common problems
Again: it's a safe place where we can learn from each other about editing, running your business, marketing, dealing with clients — and hold each other accountable.
World-Class Athletes Have Coaches. Top Business Leaders Join Masterminds. Shouldn't You?
You know you can achieve more

You are good at what you do and you are always working to become better

You know that you don't always have all the answers, and are willing to ask the questions

You want to be confident in your decisions

You want to hold yourself accountable

You want to be more proactive

You are ready to stop wasting time

You want to share and exchange ideas

You don't want to feel alone, but rather be part of a supportive community

You want to stop underpricing yourself and charge what you deserve
When you join the WordStars Mastermind, you will join with other successful professionals who want to help each other.
You will gain more confidence in your work.
You will discover more tools and techniques to help your clients – making YOU the hero of their story!
Most of all, you will run your business more effectively by learning the best practices of your peers for client management, marketing, onboarding, and client communication.
Join With Fellow Professionals, Like You, As We Collaborate With Each Other To Grow Our Businesses In "Real Time" In A Mastermind Setting!
In these interactive sessions, you will:
Have spotlight time to introduce yourself and share the "Readers' Digest version" of how you got started, who you are, and how you serve your clients

Ask for and receive feedback and ideas for a current problem you need support with

Contribute feedback and ideas to other people's problems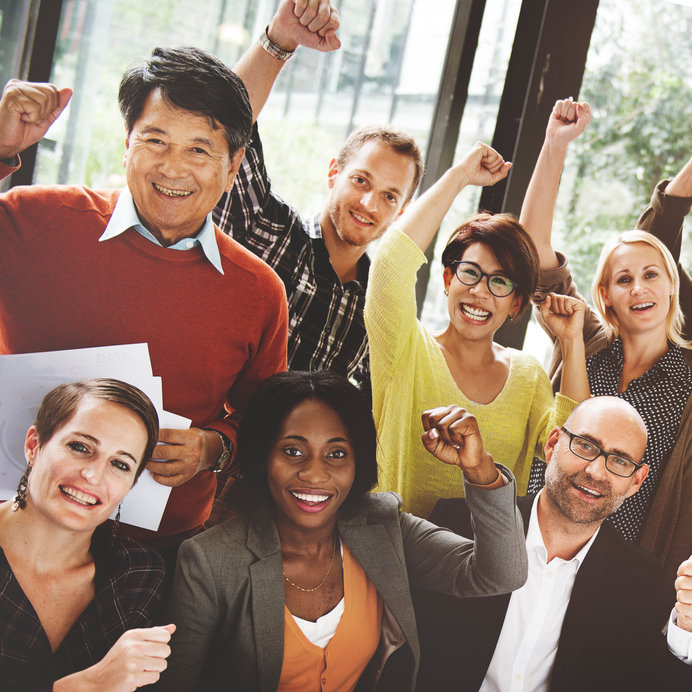 Here's how it works:
We'll hold two meetings, each month for one hour, via Zoom.
The first meeting will be for networking and answering common problems. Topics will be driven by the participants.
The second meeting will be a tutorial either by a group member who shares their expertise (i.e., how to make a first draft go from good to great), or an outside person who can answer questions the group has (i.e., self-publishing, marketing, research, negotiations, etc.).
All meetings will be recorded and are stored in case you miss a meeting or need to review the notes.
Frequently Asked Questions About the WordStars Mastermind
Why would I want to spend time with other people offering the same services as I do?
Dan Janal
2021-07-06T15:33:26-06:00
Because they are the only people who know what you are going through – and have the collective answers to help you get to the next level and deal with issues that only we have.
Also, it is rare that anyone is a direct competitor because we all have different topics of interest, different fee schedules, and different time requirements.
Many of our group members refer business to other members because they are a better fit (and possibly exchange referrer fee commissions in the process!)
Punch above your weight – team up with people who are smarter than you are.
Learn from each other.
Share your problems and your struggles.
Gain behind-the-curtain expertise and how-to advice.
Meet Dan Janal: Author, Speaker, Entrepreneur, And Book Coach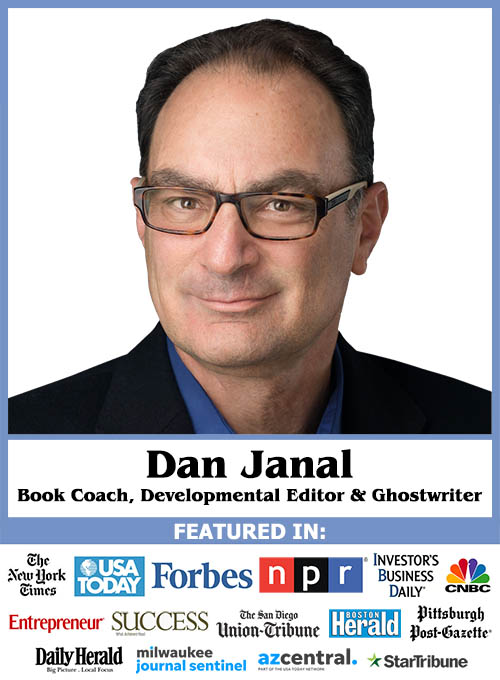 Dan Janal works with business owners and professionals who want to elevate their reputations and set themselves apart from their competition by writing a book.
As a book coach, developmental editor, and ghostwriter, Dan shapes stories and strategies that can transform a career or business.
Dan has written more than a dozen books that have been translated into six languages.
His latest book is Write Your Book in a Flash.
He also hosts a podcast, "Write Your Book in a Flash with Dan Janal", where he interviews subject matter experts who have written books. Thinkers360.com named the show one of the top 50 podcasts for thought leaders.
He's a former award-winning daily newspaper reporter and business editor.
He has interviewed President Gerald Ford and First Lady Barbara Bush.
Dan is an award-winning daily newspaper reporter and business newspaper editor who excels in making difficult concepts easy to understand.
Somewhat of a visionary and thought leader, Dan wrote one of the first books on Internet Marketing in 1995. He also foresaw the coming of voice recognition technology with his book, "Business Speak" in 1999, and the problems of Internet security with "Risky Business" in 1998. He can see trends happening and show what they mean for businesses and society. (See all of Dan's books here.)
As a skilled journalist with BSJ and MSJ degrees from Northwestern University, Dan has superb interviewing and writing skills.
Get Started Now – Apply To Join The WordStars Mastermind
Wouldn't it be nice…
To learn, grow, ask, challenge, discuss, collaborate, co-create, and even compete in a fun, non-judgmental, highly-energetic environment?
Come for the content. Stay for the community.
Your investment is $1,000 per year or $97 per month. People can test the group for one month and then make a decision to join.
I realize you have questions – and I want to make sure you'll be a good fit for the group.
Sound good?
Please fill out this simple form – as soon as you do, you'll be immediately redirected to select a time on my schedule app:
As soon as you click the submit button, your form information will be sent to me and you'll be immediately redirected to select a time on my schedule app.