Are You Ready to Get Your Book Done and In Front of Your Audience?
I Can Help.
A Message From:
Dan Janal, Founder of PR LEADS to Profits
Dear Fellow Entrepreneur,
Are you struggling to get your book done – or started?
You're in the right place!
I'm Dan Janal. I work with businesses and executives who want to build their brands with publicity and books (writing, coaching and developing).
I've written 13 books that have been translated into six languages, including one of the early books on speech-recognition technology for the masses and one of the first books about marketing on the internet.
If you would like a no-cost book strategy session, I would love to do that. Please use this link to schedule one.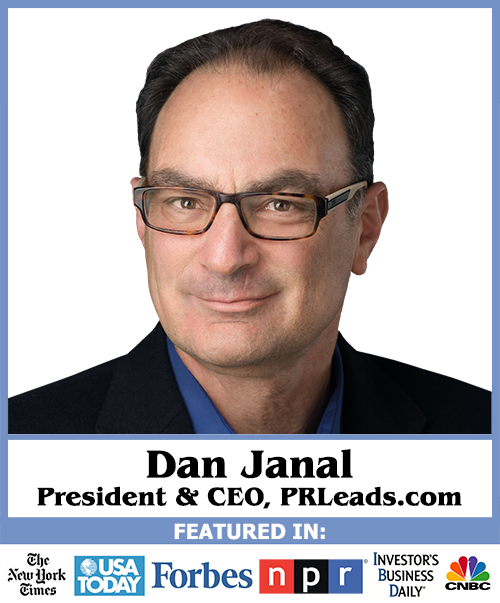 Here's What a Few Recent Clients Said about Working with Me: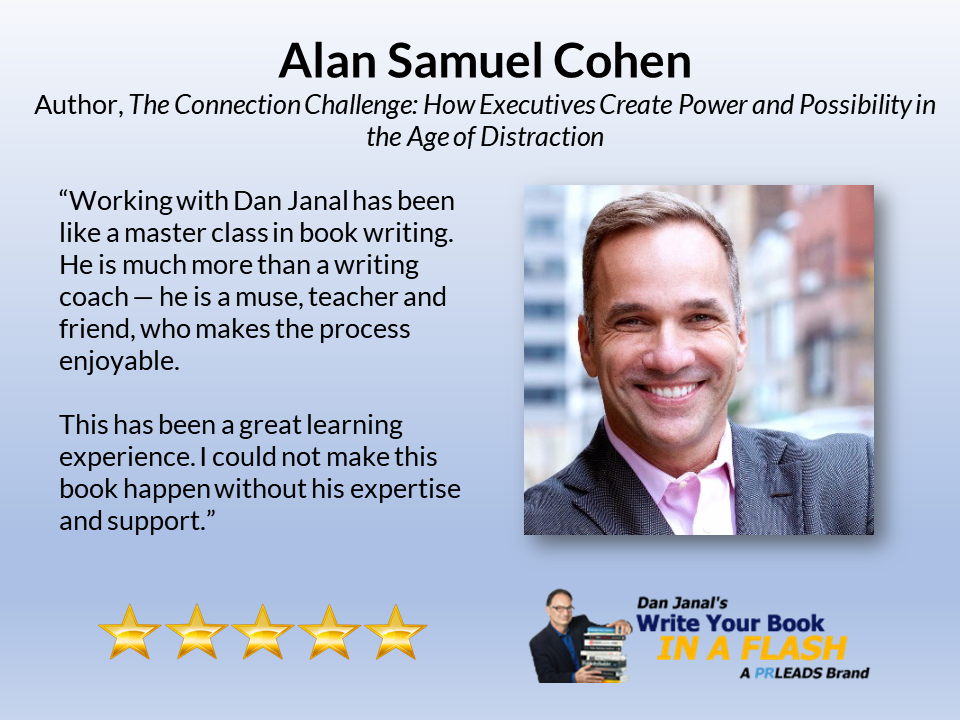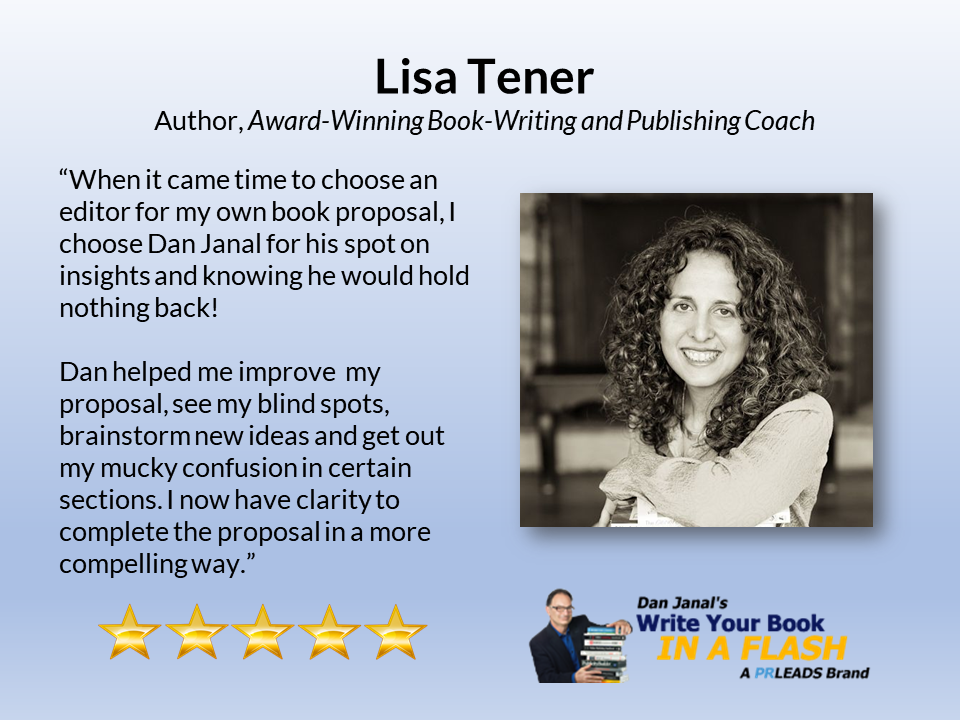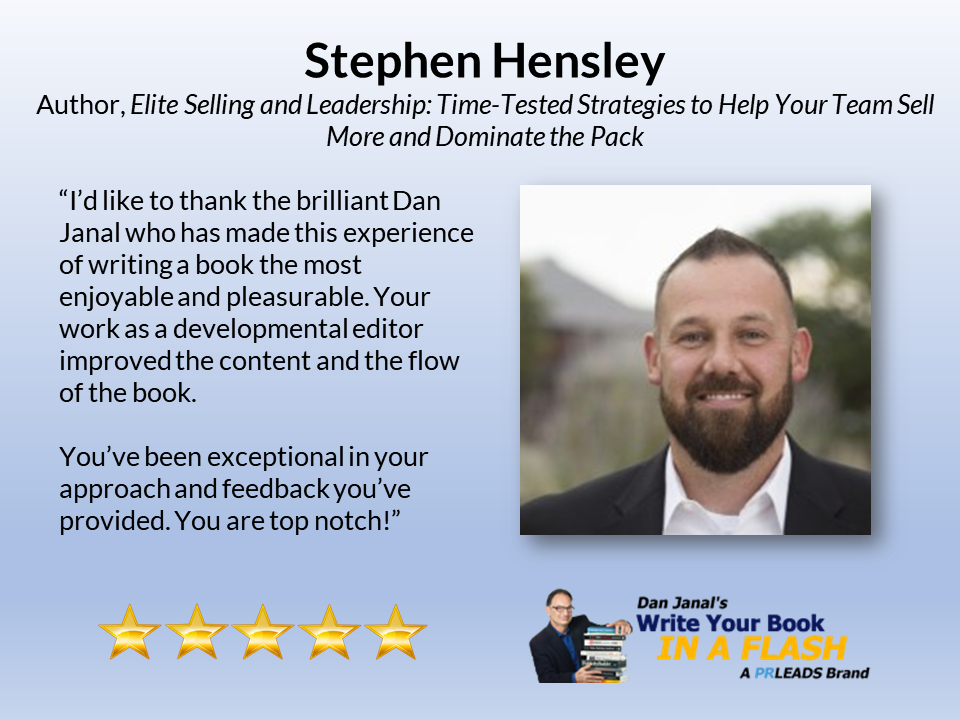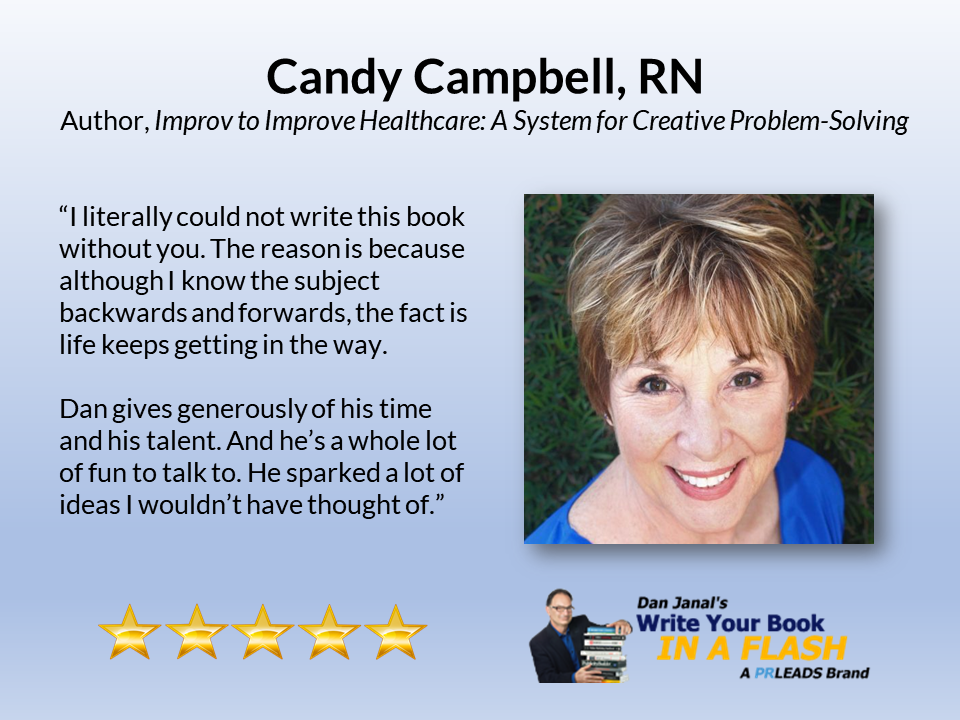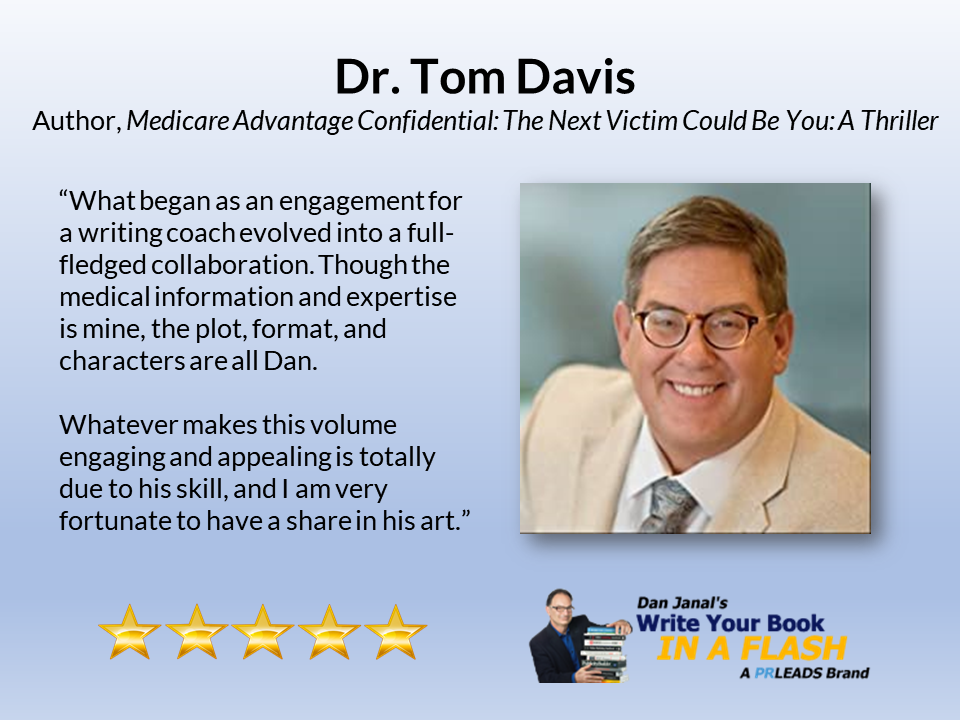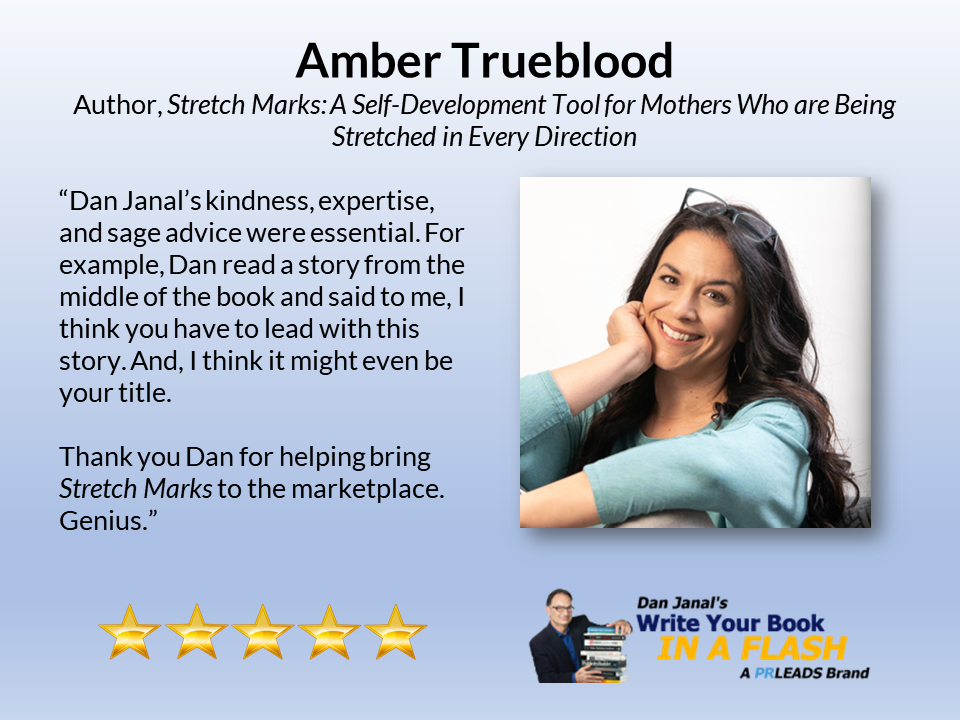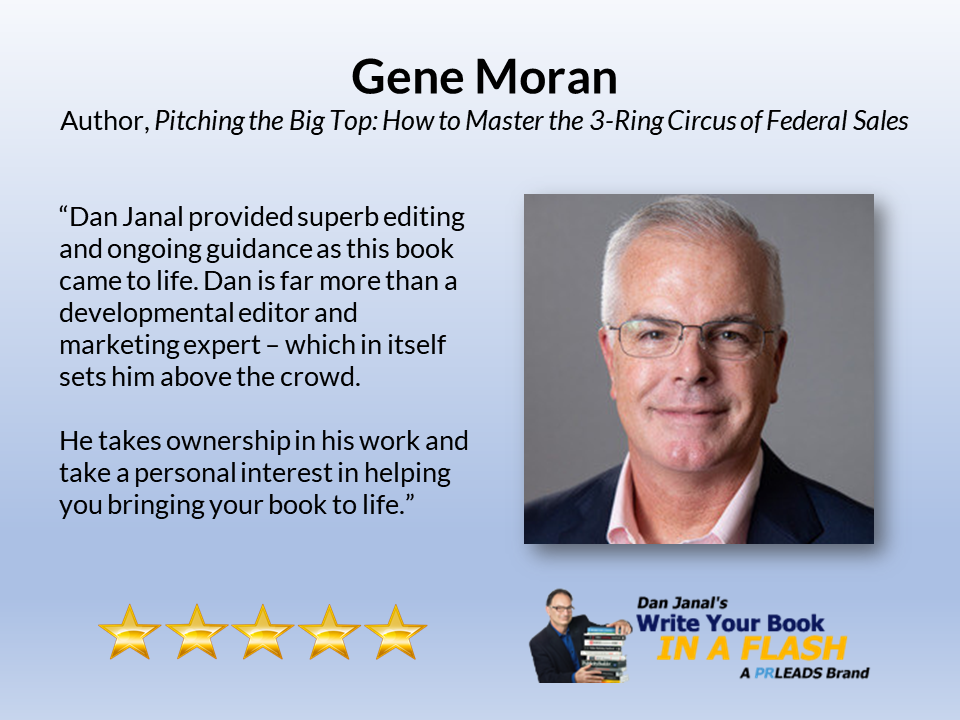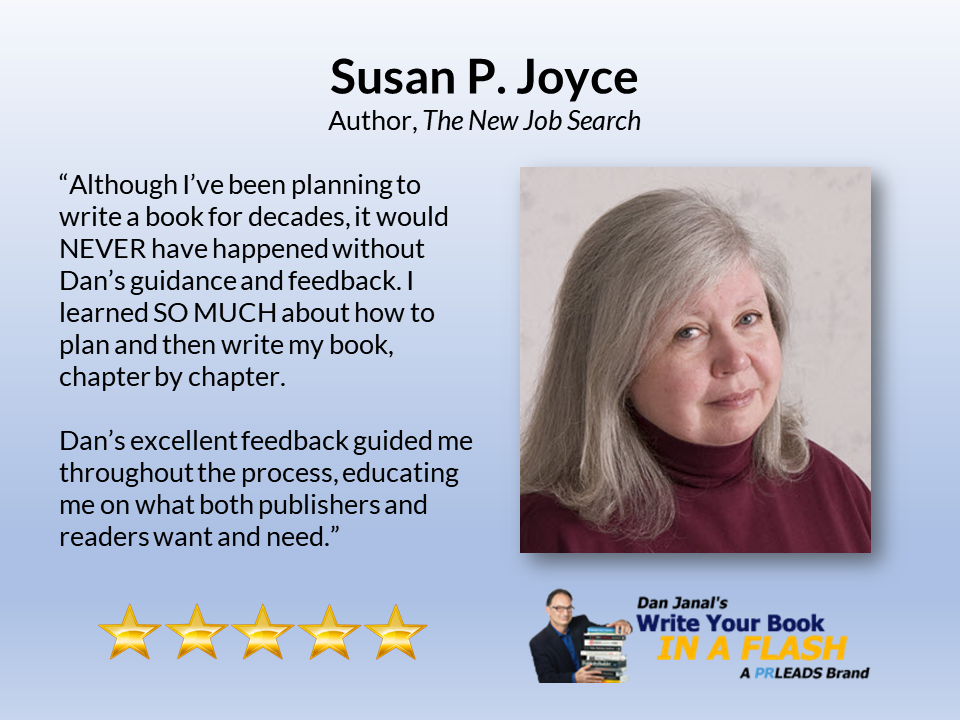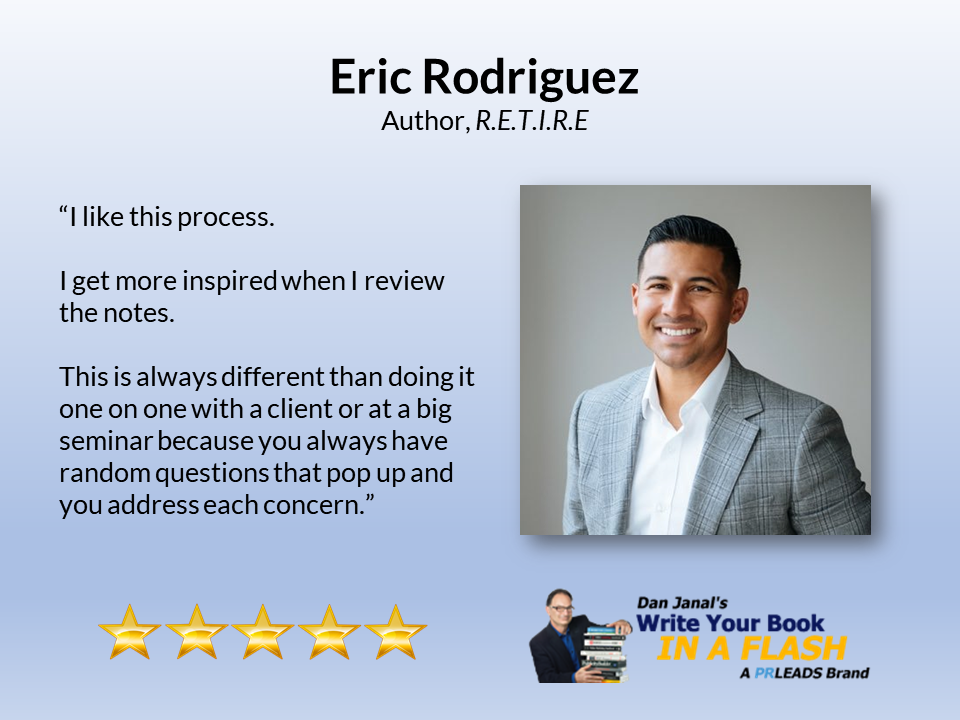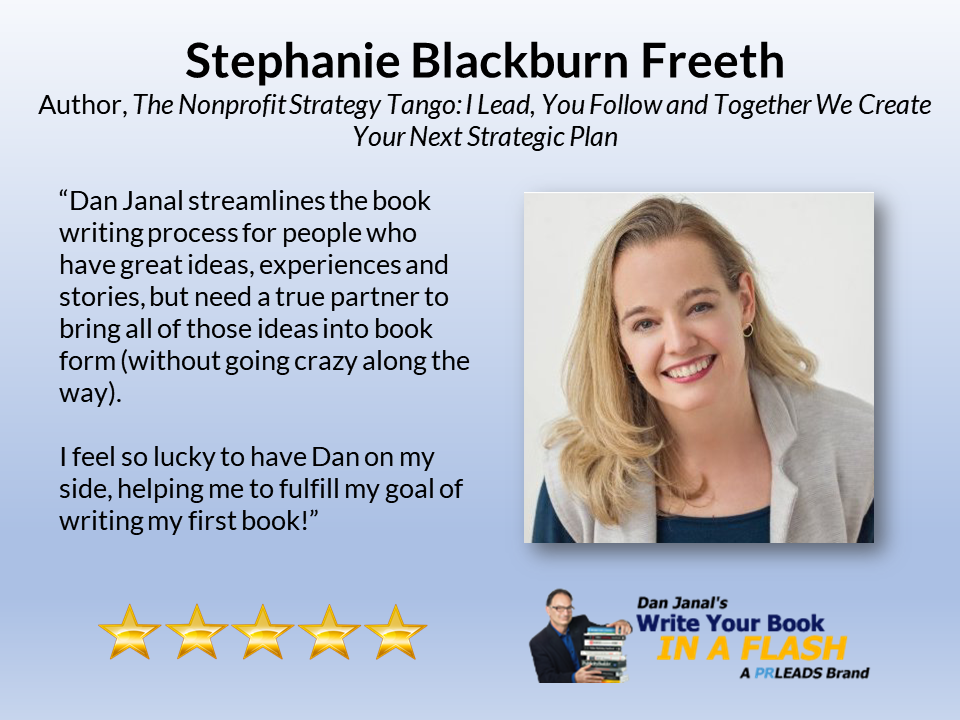 The "Write Your Book in a Flash" Difference
People ask me, "What's different about you versus other book coaches?"
That's a fair question.
I think it comes down to three points:
I've been there. I've written 13 books.
My marketing background means I look at your book not just from an editorial point of view, but also from a marketing point of view. That means you get more advice about how to make your book a success financially.
I work only with people who are good fit – by topic and by personality. I want to work with people I like, and with projects that excite me. That means you get a coach who really cares.
I'm looking forward to working with you.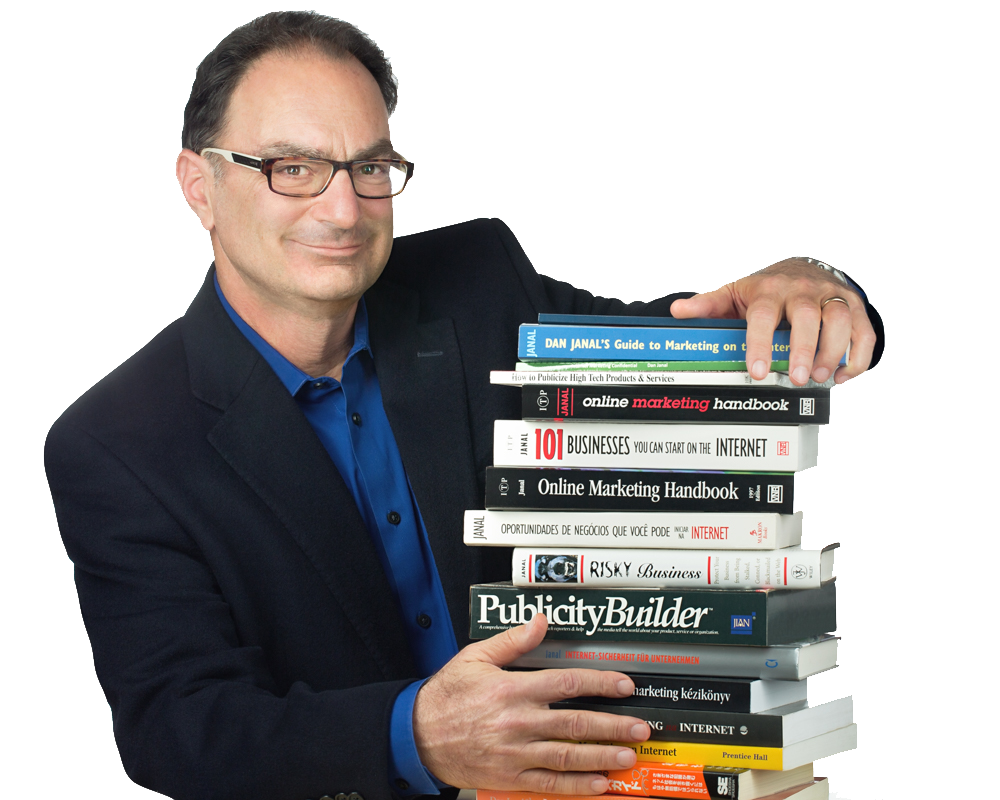 Here Are Our Most Popular Plans
Book Coach – I walk you through it.
Developmental Editor – I make it work better for you.
Ghostwriter – I do it for you.
Take a moment for yourself.
Compare these options and decide what might work best for you.
Then, schedule a call to speak with me and let's make a plan!