Dan Janal

Has Written 13 Books, Translated Into 6 Languages. He Will Help You Write Your Next Bestseller.
Dan Janal works with business owners and professionals who want to elevate their reputations and set themselves apart from their competition by writing a book.
As a book coach, developmental editor, and ghostwriter, Dan shapes stories and strategies that can transform a career or business.
Dan has written more than a dozen books that have been translated into six languages.
His latest book is Write Your Book in a Flash.
He also hosts a podcast, "Write Your Book in a Flash with Dan Janal", where he interviews subject matter experts who have written books. Thinkers360.com named the show one of the top 50 podcasts for thought leaders.
He's a former award-winning daily newspaper reporter and business editor.
He has interviewed President Gerald Ford and First Lady Barbara Bush.
Dan is an award-winning daily newspaper reporter and business newspaper editor who excels in making difficult concepts easy to understand.
Somewhat of a visionary and thought leader, Dan wrote one of the first books on Internet Marketing in 1995. He also foresaw the coming of voice recognition technology with his book, "Business Speak" in 1999, and the problems of Internet security with "Risky Business" in 1998. He can see trends happening and show what they mean for businesses and society. (See all of Dan's books here.)
As a skilled journalist with BSJ and MSJ degrees from Northwestern University, Dan has superb interviewing and writing skills.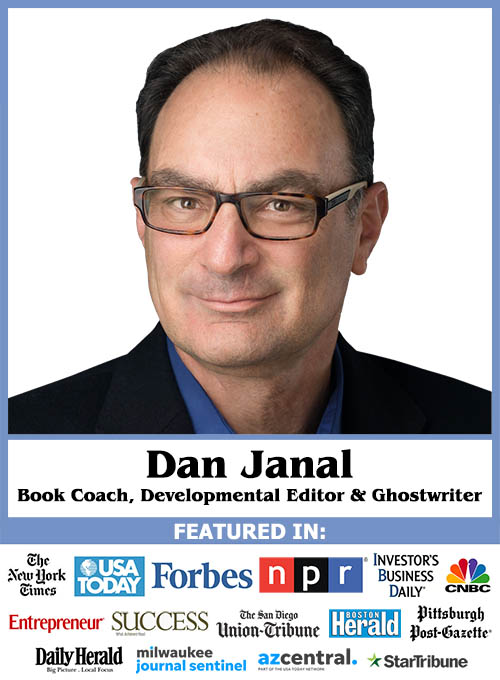 Dan Janal Appears On Popular Podcasts Including: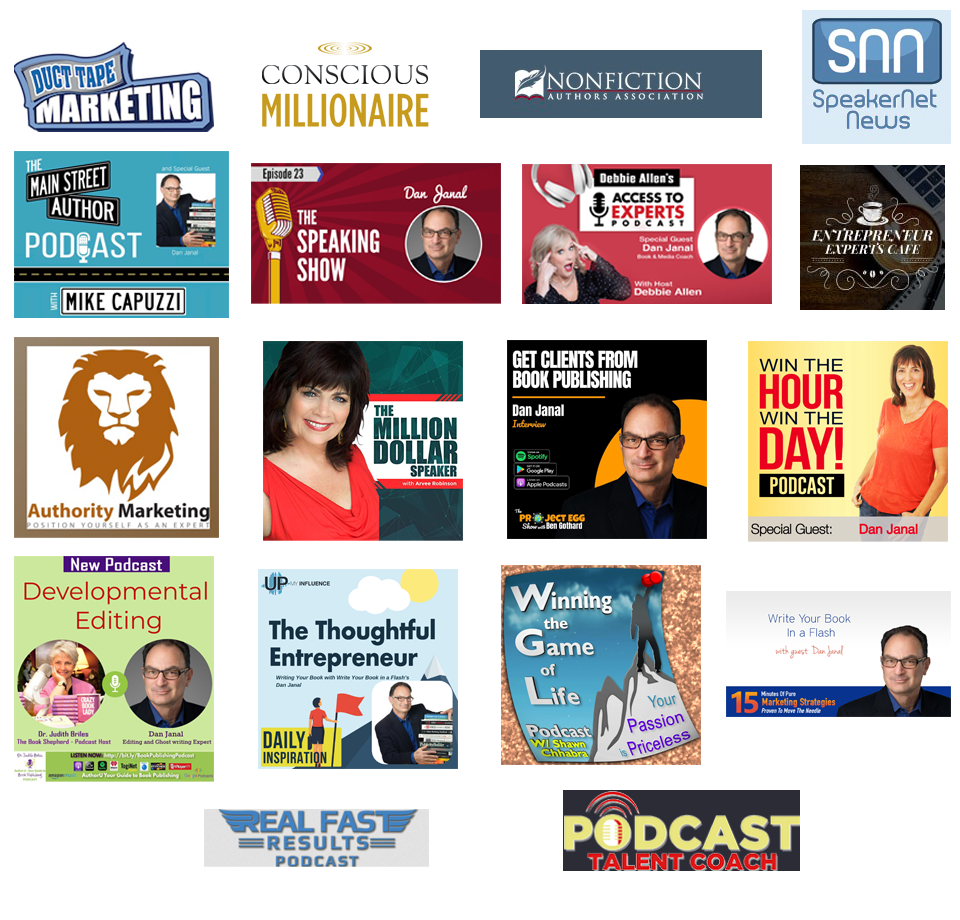 Here's How Dan Janal Helps You Write Your Book In A Flash