Dan Janal

Is Ready To Help Your Listeners Create Their Next Bestseller.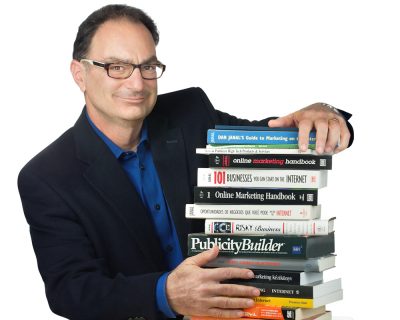 Dan loves doing webinars and podcasts! He'll be happy to appear on your program.
Each session helps your listeners in the following areas:
Write your book in a flash (Focus: outline)
Never run out of ideas for your book (Focus: research)
Ten tips to finish your book (Focus: overcome limiting beliefs)
Get testimonials, beta readers, and reviewers for your book
Your ideas. Dan is open to discussing your topics
To schedule a date and discuss topics, please select a time on Dan's schedule app and we'll go from there:
By Telephone And E-Mail

You may call our offices between the hours of 9:00 AM and 5:00 PM, Monday through Friday, Central Time, at (952) 380-9844.  Oftentimes, Dan will answer the phone personally.
To reach Dan Janal by e-mail, simply e-mail daniel@prleads.com.  Your message will go directly to Dan.
On Social Media
Click the links below to connect with Dan Janal:
By Postal Mail
Dan Janal's mailing address is:
Daniel Janal
PO Box 130
Excelsior, Minnesota 55331
Here's How Dan Janal Helps You Write Your Book In A Flash