Can it be possible that such an easy, fun, quick book to read is capable of helping you write your book in a flash?
http://www.WriteYourBookInAFlash.com
In just the past 36 hours since the book went live on Amazon, hundreds have already spoken.
They've all said YES, by claiming their Kindle and paperback copies.
Here's one of them (thank you!) –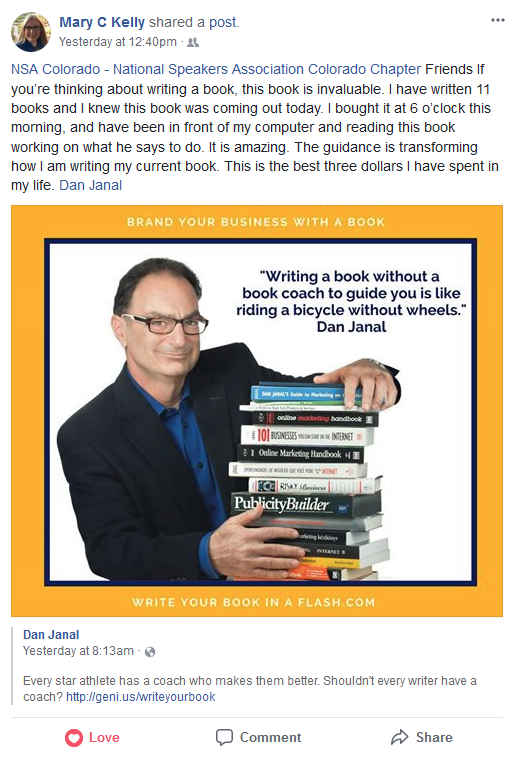 Imagine YOU gaining this in just one day!
Write Your Book in a Flash is your exact blueprint you can use, over and over, for your next book and every book you write in the future.
As in, "Step 1 do this", "Step 2 do this", "Step 3 do this", etc. with illustrations, examples, and templates to get you started.
That's what I have created for you.
Unlike books that show you why you should write a book,
This Book Actually Shows You, Step-By-Step,
How To Write A Book!
Among the discoveries that await you inside the book:
How to write a simple outline that makes the writing process faster and easier
How to get stunning testimonials to help sell your book
How to find and manage beta readers who will share honest feedback before the book is published
How to research interesting ideas, stories, and facts so you never run out of ideas or information
How to overcome "The Impostor Syndrome" and other limiting beliefs that stifle nearly every would-be author
Clear examples that show you what to do (and what not to do)
Empowering exercises that show you how to write better and faster
Simple how-to steps anyone can follow to write a book
Click here and claim your copy now >>>
What's more,
You Will Also Gain The Complete
"Write Your Book In A Flash"
Bonus Toolkit For Authors
Throughout the book, I show you exactly how to create your positioning statement, executive summary, chapter outlines, and more.
As my thanks to you for claiming your copy today, you'll get an instant download of the entire collection of worksheets that walk you through the same processes my book coaching clients use.
You'll find the download link inside the book, on Page 26.
Claim your copy + download your BONUS author's toolkit >>>
Now, as I said above:
I'm Showing You, Step-By-Step,
How To Write Your Next Book
Write Your Book in a Flash is the sum of everything I've discovered through writing over a dozen books of my own, as well as through my work as a book coach, editor, and ghostwriter.
No stones are left unturned.
Nothing is left out.
But don't just take my word for it.
Let's Hear From Two of My Book Coaching Clients
Who Have Read and Reviewed This Book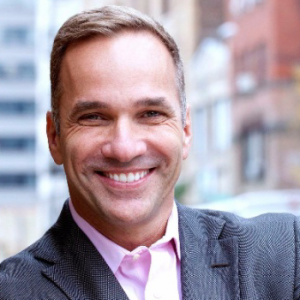 "Working with Dan Janal has been like a master class in book writing. He is much more than a writing coach — he is a muse, teacher and friend, who makes the process enjoyable. This has been a great learning experience. I could not make this book happen without his expertise and support."
Alan Cohen
Author, "The Connection Challenge: How Executives Create Power and Possibility in the Age of Distraction"
========================================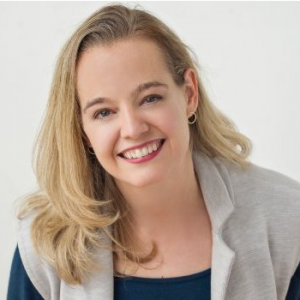 "Dan Janal streamlines the book writing process for people who have great ideas, experiences and stories, but need a true partner to bring all of those ideas into book form (without going crazy along the way). I feel so lucky to have Dan on my side, helping me to fulfill my goal of writing my first book!"
Stephanie Blackburn Freeth
Author, "The Nonprofit Strategy Tango: I Lead, You Follow and Together We Create Your Next Strategic Plan"
========================================
I hope you take immediate action and claim your copy today at http://www.WriteYourBookInAFlash.com/
All the best,
Dan